The Global Family 24-7 Prayer Room project is run under the auspices of International Prayer Connect - a non-profit organization.
We welcome donations from our brothers and sisters around the world.
If you feel that you can contribute towards our cause financially, please donate using PayPal - a safe and secure service that also receives several world currencies through credit / debit cards.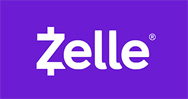 If you use the Zelle app, you can send your payment directly to the International Prayer Connect bank account using our phone number:
+1 360-961-7242