We are adding resources for the Prayer Leaders who are hosting the hourly online sessions to this section of the website. There will be documents and media available in many languages. Thank you to the team of translators who are actively putting this together for us!
Please check back for updates!
TRANSLATED RESOURCES: SPANISH | MANDARIN | GERMAN | ARABIC | KOREAN | MALAY | PORTUGUESE | FRENCH | ITALIAN | RUSSIAN | HINDI | URDU | PERSIAN |
---
GFP Core Values
View the Core Values of the Prayer Room. - Download here.
A Year of Prayer for the Jews, Israel, and One New Man. (52-Week Prayer Guide)
Note: New prayer themes will be released for the next month a week prior to the 1st of the Month.
Prayer Training
Zoom setup and Admin Training - GFP YouTube Channel
Helpful Prayer and Tech Leader Tools for Zoom Summary
Training Topics:
How to Lead New Covenant Prayer During Your Hour
Honoring Others During Your Prayer Hour
How to Grow Your Prayer Hour with Social Media
Growing Your Prayer Hour Training Overview
How to Grow Your Hour of Prayer
Leading an Hour of Prayer
Engaging: Incorporating Worship in Your Hour
Suggested Prayer Hour Flow - by Topic
Sample Slide Set to help guide a Prayer Faciliator through an Hour of Prayer. This is based on the recommended flow and includes a slide to help guide prayer in these areas: a slide with embedded Worship music, a slide with scripture focused on praying toward movements to Christ, a slide to pray for the Jews/Israel/One New Man/John 17 Unity, a slide for the unreached people group of the day, a slide for prayer for a global city, a slide for prayer for the persecuted church, and a slide to focus on a bibleless people.
Note: You can find the links for the theme, unreached of the day, global city focus, persecuted church focus, and the bibleless people focus for each week Prayer Themes & Partners Page.
Praying God's Word
Pray the Word PDF Booklet written by Dr Jason Hubbard and referred to in our 'Church' Service talk entitled 'Hope Empowered Prayer'. The video is below:
Unreached of the Day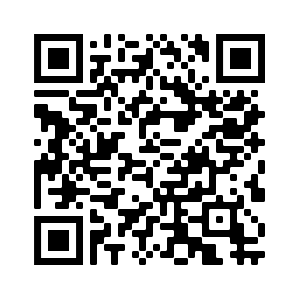 We would encourage you to focus some time each hour on the 'Unreached of the Day' peoples' groups as updated HERE. There is a page containing the daily widget on the Prayer Room menu on our website that you may like to point your participants to or scan this QR Code to print the Unreached of the Day Calendar by Month.
Prayer Room Protocols